Michael McGraw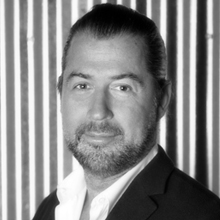 Michael McGraw a native of Austin, Texas, Michael has worked and travelled all over the world. He loves studying how people live and how their homes fit their lifestyles. Finding the perfect home to fit a client's lifestyle is a personal passion for Michael, and something he takes great pride in.

Michael parlayed his 25-year experience in the hospitality industry into a successful real estate career, having managed Wolfgang Puck's Chinois in Las Vegas and Spago in Las Vegas and Maui, among several other prominent, high-end restaurants. Even though he now works in real estate full-time, Michael remains a dedicated foodie and continues to cook and enjoy the epicurean life - he even has his sommelier's pin.

Michael's sociability, independent spirit, and incredible customer service set him apart as a top agent in the Las Vegas real estate market. He works with a range of clients - national and international, as well as investors and local residents. Whether a client is in the market for a single-family home or a luxury penthouse, Michael is there to help out. Between his time in the hospitality and real estate industries, he knows what good service is all about.
John Tippins
John Tippins is the founder and CEO of Northcap and creator of LiveWorkVegas.com. He began his real estate career in 2000 as a commercial agent for Insight Holdings where he quickly achieved success by closing approximately $200 mm in transactions. With the vision of starting his own company, John formed Northcap in 2006 following a brief period as President of Mark L. Fine and Associates, a commercial real estate company. Between 2000 and 2011 John closed on a total of more than $1.1 billion in transactions as either a broker or principal, and in 2009 he was named to the "Top 40 Under 40" by In Business Las Vegas.

When the commercial sales market disappeared following the credit crisis in August 2008, John had the foresight to expand his business operations into property management and residential condominium sales. Starting in 2009, Northcap entered those lines of business, and since then the company has amassed a list of top-caliber, institutional clients.

John currently serves on the boards of the UNLV College of Business, the Downtown Las Vegas Alliance, and the Fremont Street East Entertainment District, in addition to being a member of the UNLV President's Inner Circle, the UNLV Advisory Board, and the steering committee for housing for the City of Las Vegas. He is also an adjunct professor at UNLV.

In addition to real estate, John enjoys entrepreneurship in general and is a passive investor in numerous ventures outside of Northcap, including local restaurants and clubs, such as LobsterMe, I Love Burgers, PBR Rock Bar And Grill, and The Rockhouse Bar & Nightclub. He is also the owner of RentHub.com, Nevada's leading online rental site.

John graduated from the University of Nevada Las Vegas with a B.A. in Marketing. He is also a graduate of the prestigious Leadership Las Vegas program through the Las Vegas Chamber of Commerce.
Derek Belanus
I have been involved in commercial real estate for over 15 years from brokering to purchasing and investing in my own personal investments. My commercial real estate investment specialization and market area focus result in relationships with private and institutional investors. I also use exercise and setting boundaries for personal time to create a balance including setting appointments with myself for these activities. It helps me avoid burn out so I can always give 100% to my career, my clients, my business partner, my co-workers and myself. By dedicating all of my focus, resources and training to commercial real estate investment, I offer an unmatched level of experience and expertise.?